Reverend Kenneth Copeland and Dr. Don Colbert Talk About Mercury Fillings and Vaccines



It was an answer to prayer when I saw Reverend Kenneth Copeland interviewing Dr. Don Colbert on The Believer's Voice of Victory about mercury in dental fillings and vaccines. I had been praying that God would open up doors for this message to be on Christian television. As you know, you will not hear very much truth about how doctors and dentists are poisoning us on secular television since secular television is bought and paid for by the pharmaceutical industry with their direct to consumer drug advertisements.

This interview with Dr. Colbert took place during two weeks of a series on "Following God's Plan for Divine Health." I was tired of seeing people in prayer and healing lines with conditions that are directly related to mercury toxicity from mercury dental fillings. People need to start looking in their mouths and be aware that their dentists with their 50% mercury dental fillings and doctors with their mercury (thimerosal laced) vaccines are poisoning them!

On February 6, 2007 Brother Copeland and Dr. Colbert specifically discussed mercury dental fillings, vaccines and other toxic exposures in our environment. You can watch or listen to all the programs for those two weeks under the Archived Web casts on the Copelands' web site.

You can view the February 6th broadcast at the bottom of this page under Watch, or listen to the MP3 if you are on slow dial up connections on the Internet.

I would highly recommend that you sign up for DSL or broadband if it is available in your area, because many alternative health sites are now available, such as the Debra Ray Show on www.healthytalkradio.com. The interviews that Debra Ray has with Dr. Julian Whittaker may save your life! Dr. Whittaker says your doctor is the most dangerous person in your life.

While Dr. Whittaker talks about the physical aspects of your health care, such as avoiding dangerous drugs and using more natural methods for healing, Kenneth and Gloria Copeland can help you with the spiritural aspects.

Part of getting well is having hope. When you are sick and poisoned you will be tempted to loose hope. By listening to teaching on healing through the power of Jesus Christ, Who came to earth to do His Father's will, you can regain your hope, and build up your faith. You need to be strengthened with God's faith in order for your body to repair itself.

Jesus proclaimed His purpose and His Father's will in Luke 4: 18-19

"The Spirit of the Lord is upon Me,
Because He has anointed Me
To preach the gospel to the poor;
He has sent Me to heal the brokenhearted,
To proclaim liberty to the captives
And recovery of sight to the blind,
To set at liberty those who are oppressed;
To proclaim the acceptable year of the Lord."

I have received calls and emails from many broken people-- brokenhearted because their family members did not understand they were poisoned. One dental hygienist told me her husband, who was a pastor, did not understand, and her children didn't understand and she had to move in with her mother in another state in order to survive. Even though she had been working in a hazardous job under hazardous working conditions for years, her family did not understand her strange behavior after becoming poisoned. She was treated by a psychiatrist with electric shock treatments! I call that barbaric!

Mercury poisoning can make you poor. Many spend thousands of dollars trying to get well, going from doctor to doctor who does not understand the condition, does not know how to diagnose it, and does not know how to treat it. Then he tells the patient they are just imagining this, or they are just having anxiety attacks or are under stress. Then he sends them to a psychiatrist where they waste more money. Psychiatry can not detox your body of heavy metals.

This poisoning, as all illness is, is an oppression. This one is more of an oppression than most illnesses because it is caused by lies. If the American Dental Association were not lying to their dentists, and if the dental schools were not lying to their dentists in training, then people would not be getting poisoned from mercury dental fillings. This is an illness that is being cause by lying demonic forces working through demon possessed people in positions of high authority. If you tell a lie long enough you will be taken over by the spirit of lies. And yet some people deny the existence of evil? Jesus said there was evil in the world and he identified who he was---Satan. Jesus said he saw him fall from heaven like lightning. (Luke 10: 18) Jesus said Satan was the father of lies.
John 8: 44 New International Version . . . . . He (Satan) was a murderer from the beginning, not holding to the truth, for there is no truth in him. When he lies, he speaks his native language, for he is a liar and the father of lies.
Some of these dentists have lied for so long, they can not longer distinguish truth from lies. Now they are poisoned themselves from all those years of exposure to mercury vapor, and they are mad (crazy)!

One dental assistant from Colorado called me who was poisoned from extreme mercury vapor exposure in the office. She said the dentist was poisoned himself, but was in denial. One dental worker had a brain tumor and another one had an autistic child after exposing the child in the womb to mercury vapor. The assistant had called in authorities to measure mercury vapor in the office.

Some are too poor to have their fillings removed. So they suffer on. There is one Christian based organization, JigsawHealth.org, whose founder, Patrick Sullivan, had a fund to help people who are too poor to have fillings removed safely. Patrick was poisoned by his fillings also. Unfortunately Jigsaw Health is no longer running this fund, but they are hoping a dental organization will take it on as a project. DAMS, a non profit organization, receives contributions for the needy who need fillings removed. You can contact Leo Cashman at DAMS at 1-651-644-4572.

Why waste money giving to mainstream charities like the American Cancer Society (who do not want to find a cure for cancer), or the Alzheimer's groups, MS groups, American Heart Association, or other groups, who only support mainstream medicine including the unnecessary surgeries and useless and dangerous drugs, when these groups do not recognize the contributing factor of mercury poisoning to cancer, Alzheimer's, MS, heart disease or any other disease?

Mercury poisoning from the dental and medical profession is not politically correct. No one wants to admit that our dentists and doctors are poisoning us so our mercury poisoning consumer groups are poor. Basically it is because few people know that we exist. They find out AFTER they get poisoned.

DAMS (Dental Amalgam Mercury Syndrome) is poor. Consumers for Dental Choice is poor, compared to other organizations. Charlie Brown, the attorney at Consumers for Dental Choice who is confronting the FDA because they refuse to protect the public from mercury dental fillings, could be making much more money if he worked for a big drug company or in another field of law, instead of trying to help poisoned people. We are the underdogs when it comes to money, so wake up and quit giving your charitable contributions to charities that are not telling you the truth about your health.

But Jesus came to bring truth, hope, deliverance from sin and sickness, healing and health. If He were here today, I can imagine Him overturning a dentist's chair if he were about to place a mercury filling in a child's tooth. He overturned tables outside the temple where the crooked moneychangers were lying and taking advantage of the people who had come to bring their sacrifices to God! (John 2: 15)

You can learn how to increase your faith and gain hope that God's plan for your life is not to be depressed, sick or poor, but to recover from mercury poisoning by listening to the Believer's Voice of Victory with Kenneth and Gloria Copeland. Gloria teaches healing school every Saturday morning when they hold conferences. You can hear these teachings in the Archives on their web site.

Kenneth Copeland interview with Dr. Don Colbert on Mercury Dental Fillings

Watch (on broadband)



Gloria and Kenneth Copeland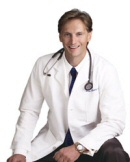 Dr. Don Colbert

MP3 (dial up connection)

An MP4 version of the broadcast is available on Kenneth Copeland's web site. Just go to www.kcm.org.

Dr. Don Colbert wrote a column warning about silver amalgam fillings containing mercury in the January 2005 issue of Charisma Magazine.