First story on November 22, 2006 in the Bedford Bulletin. This appeared at the bottom of page 1. Tom Wilmont, the editor told me he is doing 3 articles.

The next article is scheduled for December 6th and will discuss the ADA. Tom's email is news@bedfordbulletin.com

The text of the article can be viewed here at Bedford Bulletin Article A snapshot of this picture is now on my web page at www.mercurypoisoned.com. I also have a snapshot of the Roanoke Times article. The article below was sent to every home in Bedford County because this was the issue that was sent free to EVERY home in Bedford County. Every year the Bedford Bulletin sends out a free issue to residents.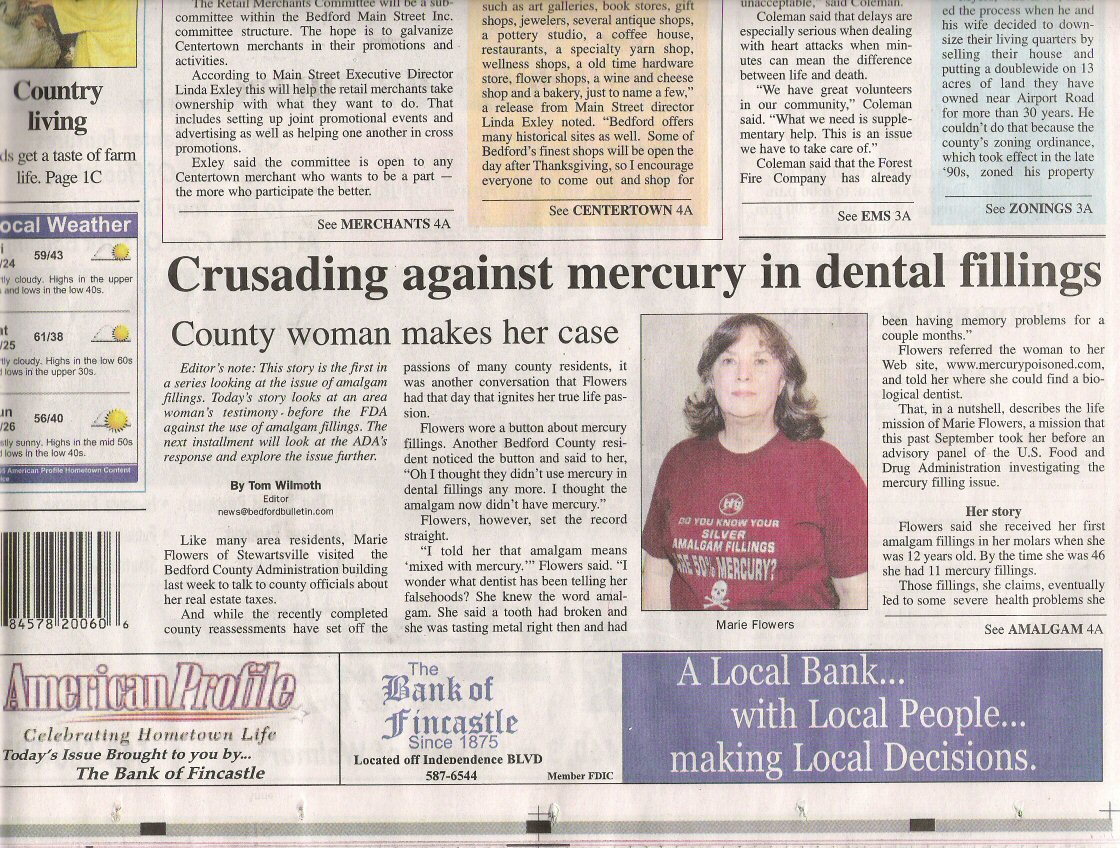 To keep up with the Bedford Bulletin articles go to Google Alerts to sign up for a google alert using the words Bedford Bulletin mercury fillings amalgam Marie Flowers